Fundraisers walk for 24 hours after being inspired by Military Speaker Andy Reid
25/03/2013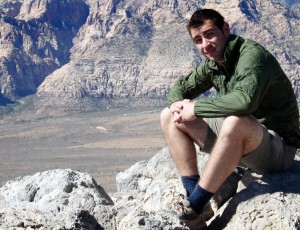 A GROUP of fundraisers walked almost non-stop for 24 hours after being inspired by an triple amputee who survived an explosion in Afghanistan.
Robbi Biddulph, 40, and his group of friends, nicknamed The Royal Machines, completed 53 miles in their trek - the equivalent of Fazakerley to Blackpool.
They started at 10.05am on Friday March 8 and carried on with limited breaks until 10.05am the next day.
So far the group, which included Robbi's nine-year-old son Jack, who managed 17-and-a-half miles, have raised £1,800 for the Soldiers' Charity.
Robbi, of Childwall, said they were inspired by Corporal Andy Reid's autobiography Standing Tall.
Cpl Reid, of St Helens, lost both legs and an arm after stepping on a bomb in Afghanistan in 2009.
He cheered off the Royal Machines when they set off on their walk.
To keep reading, visit: 
http://www.liverpoolecho.co.uk/liverpool-news/echo-live/2013/03/22/fundraisers-walk-for-24-hours-after-being-inspired-by-st-helens-soldier-andy-reid-100252-33036932/
Back to all