Against All Odds Award 2015
18/04/2015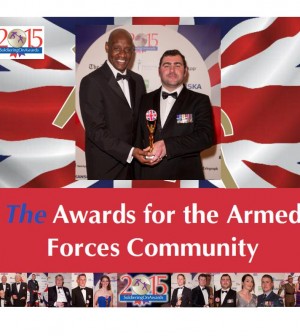 Put forward by the ABF The Soldiers' Charity, it was Andy's selflessness and ongoing effort to help others that caught the judges' attention. The nomination submitted by his wife, Claire Reid, highlights some of the altruistic activities Andy has accomplished since losing his right arm and both his legs in Afghanistan in 2009.
Having raised over £150,000 for various military charities with events such as a 90-mile kayak, sky diving, cycling from Lands' End to John O'Groats, and abseiling off the Big One in Blackpool, Andy also began his own charity: AIM (http://weareaim.org/), to help all amputees move forward with their lives.
Among his many activities, Andy acts as an ambassador for ABF The Soldiers' Charity, a cancer charity and for the Forces Children's Trust. He has become a motivational speaker and is author of the successful book, Standing Tall.
One of the outstanding elements of Claire Reid's nomination of her husband for the Soldiering On Awards was in her closing statement:
"His (Andy's) attitude to Life is 'I am a survivor, not a victim' and he wants to show the world he can do anything."
Andy was recognised at the 2015 Soldiering On Awards held Saturday 18th April at the Park Plaza Westminster in London.
Back to all