Paralympian and Military Speaker, Derek Derenalagi is new ambassador for care home, The Queen Alexandra Hospital Home in Worthing.
13/03/2014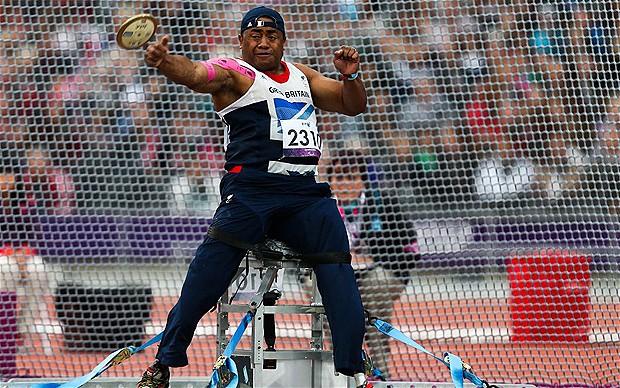 Derek Derenalagi, who was declared dead afterning being hit by an explosive device in Afghanistan before making a miracle recovery is the new Ambassador for a care home.
Derek Derenalagi, 39, was injured in Helmand province in 2007, and doctors were preparing his body for a body bag, when they found a slight pulse.
He lost both legs in the blast but recovered and represented Great Britain in the 2012 Paralympics.
He has now become ambassador for Queen Alexandra Hospital Home, in Boundary Road, Worthing, which cares for disabled ex-servicemen and women.
During a recent visit to the home, he said: "It is humbling to be involved and I am looking forward to helping to raise awareness for the hospital and the needed funds to help.
"Residents at the home have their goals and the nurses and therapists work so hard to help them achieve these."
Mr Derenalagi said his experiences were 'devastating' but recovering to take part as a shot put and discus thrower at the Paralympics was an 'amazing experience'.
He said: "The blast was devastating for not only me but my family, too.
"It was a tough road to recovery, which had its ups and downs, but I look at the positives and thank God I managed to get through."
He added: "The Paralympics was an amazing experience, especially walking inside the stadium with thousands of people cheering you on."
QAHH said it was 'delighted' to have Mr Derenalagi supporting the home.
Back to all