British 10K run to commemorate WW1 in aid of H4H starts with moving poetry read by General Sir Mike Jackson
18/07/2014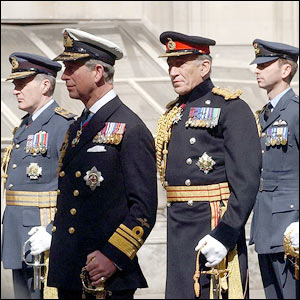 British 10K run to commemorate WW1 in aid of H4H starts with moving poetry read by General Sir Mike Jackson
More than 19,000 runners took part in the Vitality British 10k London Run - the 14th edition of the race - running through several of London's most iconic areas. Alex Milne won the Vitality British 10K London Run in a time of 32mins 09secs.
Before the start of the race, runners enjoyed readings from General Sir Mike Jackson and the Lord Mayor of Westminster, Councillor Audrey Lewis, who both set the tone for an excellent day.
The Vitality British 10K London Run also saw hundreds of soldiers in period dress in attendance to pay respect to those who lost their lives in the World War 1, including some of the horses used in Steven Spielberg's film War Horse. The runners upheld this year's theme, many of them running for major military charities, such as race partners H4H. Excitement had been building for the event since last month's launch at the Great War Memorial on Horse Guards Parade, and Jessica Ennis-Hill launching the new Vitality Run Series in May.
PruHealth and PruProtect have recently incorporated the Vitality British 10K London Run into the Vitality Run Series. Neville Koopowitz CEO, PruHealth and Vitality commented, "We are delighted to see so many runners take part in yesterday's Vitality British 10k London Run, it was a superb turnout at one of the most iconic races in our Series and we look forward to our next event - The Vitality Oxford Half Marathon - on October 12th, 2014."
In attendance for the official race launch in May were Bryn Parry and Emma Parry, Co-Founders of Help for Heroes said: "Help for Heroes is all about 'doing your bit' and the fact that thousands of people have chosen to sign up for the Vitality British 10k London Run is fantastic. Thanks to money raised by the extraordinary efforts of those running we will be able to provide practical, direct support for Servicemen and women who have suffered life-changing injuries or illnesses. On behalf of everyone at Help for Heroes, and everyone who will benefit from this amazing display of support, thank you!"
Back to all