British troops will be needed on the ground to defeat ISIL in Syria
29/11/2015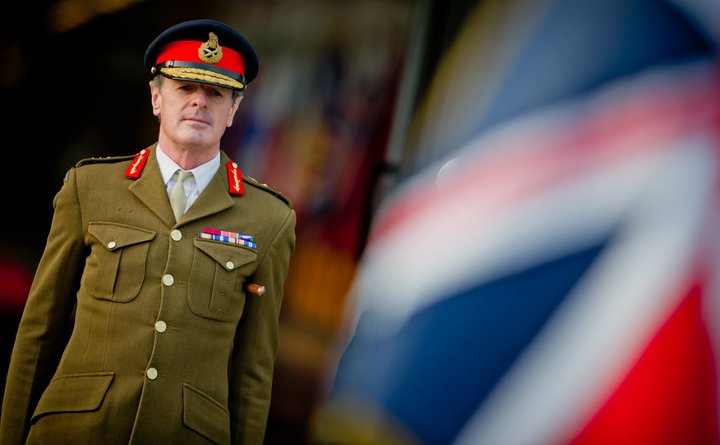 Britain will have to put soldiers on the ground in Syria if it wants to defeat Isil even if David Cameron wins a parliamentary vote for airstrikes, one of the UK's most senior military figures has signalled.
The stark message came as former military leaders and a senior MP warned the RAF will not be able to sustain an effective bombing campaign because of a lack of aircraft.
The Prime Minister is expected to ask MPs to back airstrikes in Syria within days but has insisted there will be no British troops on the ground.
Instead, he believes the estimated 70,000-strong armies of moderate Syrian forces can defeat Isil with the support of western airpower.
However, General Sir Richard Shirreff, the former Nato deputy supreme allied commander Europe, said they would not be strong enough and would need western forces alongside if they want to recapture the terrorist group's strongholds such as Raqqa.
"It's not something you are going to achieve with 70,000 so-called Syrian moderates," he said.
"To take a city of 350,000 is going to need a massive force. Any fighting in cities soaks up troops in a massive way. It's very heavily attritional, it's bloody and it's a grim business."
Mr Cameron was also warned that any British involvement in airstrikes would be "highly marginal" because the ageing fleet of Tornado fighter jets is too small to carry out an effective campaign.
Military sources suggested between two and six extra jets are being lined up to join the eight-strong force already carrying out strikes in Iraq.
But Air Vice Marshal Sir John Walker, the former Chief of Defence Intelligence, said 24 aircraft would be needed if Britain was to have an impact.
"Can we sustain an effective bombing campaign against IS in Syria with the numbers of Tornado currently available?
"I would say no, we can't, and a lot of RAF people I speak to feel the same way. We've only got eight Tornados flying over Iraq and Syria. If you're going to do this properly you need around 24."
He said that although the UK has around 72 Tornados only a limited number are available for operations because support units are being wound down as the jet approaches retirement in 2019.
He said: "Inevitably towards the end of the Tornado's lifespan everything which keeps it in the skies is wound down - that's simply a fact of retiring the aircraft.
"We simply couldn't sustain a deployment of 24 with the numbers of Tornado we have now. For every one you send out on a mission, you need two more in readiness, just to maintain the operational tempo."
Julian Lewis, the Conservative chairman of the Commons defence select committee, added: "The difference the UK can make by joining the bombing effort to the challenge of eliminating IS will be highly marginal.
"As the RAF has only a tiny number of strike squadrons, it is no surprise to hear that any additional reinforcements to this theatre will be very few."
A Ministry of Defence spokeswoman said: "Coalition partners have specifically requested UK assistance because we provide around a third of the coalition's high end precision strike capability – a figure that will increase if we secure parliamentary approval to strike ISIL in Syria as well as Iraq.
"That means we can strike the most difficult targets at speed, with high precision and minimal collateral damage."
Back to all