Plane Crash Survivor's Epic Rally Challenge
02/07/2014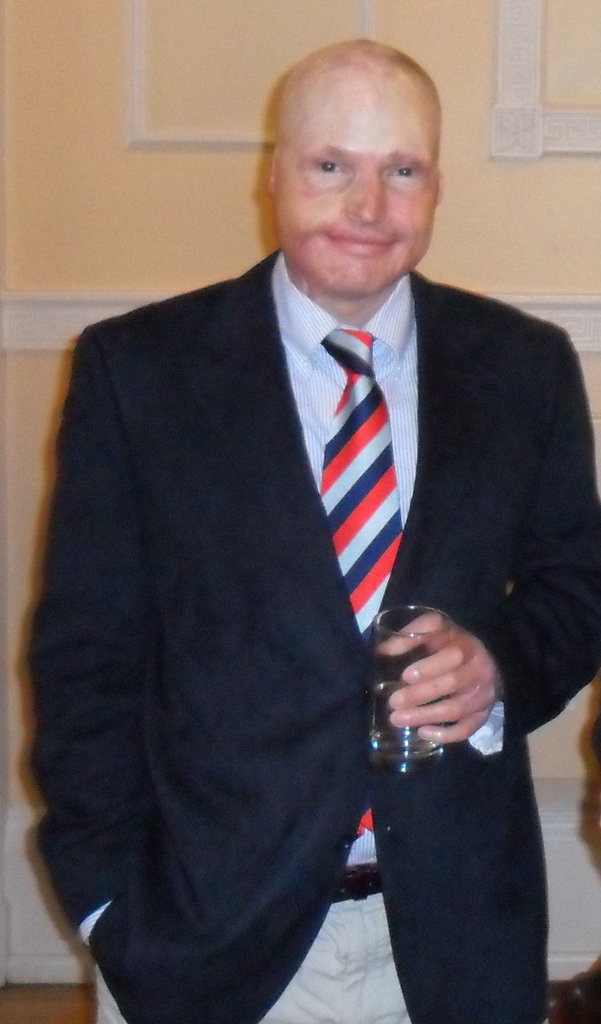 An ex-Army paratrooper, who survived jumping out of a burning aircraft in 2007, is taking the driving seat in an epic rally adventure for SSAFA, the national military charity that supports current serving, veterans and their families.
Private Jamie Hull, 38, sustained 60% third degree burns and severe internal injuries when he leapt off the wing of his aircraft, which just minutes before had burst into flames during a routine solo flight in America. Jamie was training for a life-long ambition to gain his Private Pilots licence.
For six months he was held in a drug induced coma in an intensive care unit in Florida and spent a further three months in intensive care once he got back to the UK. From there he spent almost two years at the burns unit at Stoke Mandeville in Aylesbury.
Throughout his recovery, Jamie, from the Plantation Road area of Leighton Buzzard, and his mum, Shirley, were supported by SSAFA, so when the opportunity to take part in a fundraising rally for SSAFA came up, Jamie didn't have to think twice.
Jamie will be co-driving the SSAFA vehicle, one of 50 cars travelling across 11 countries in eight days, to raise £100,000 to support SSAFA's life changing work, which helps 50,000 people every year. Every five miles of the rally represents the life of a serviceman or woman, who has fallen in combat since the start of the Afghanistan conflict, reflecting the specialist support that SSAFA provides to families of bereaved and injured service families who have been affected by recent conflicts.
"When I found out Rally for Heroes was in aid of SSAFA, I was immediately interested. The connection became a personal one for me."
"SSAFA directly supported my mum when I was seriously ill in hospital. If they had not supported her needs, she would not have been able to give me her full attention. I only knew this once I had come out of my coma."
"They dealt with the little things for her, so she could focus on the big things. She spent full days at my bedside; she was all I had, she was my rock but it was only because SSAFA was there for her, that she was able to be there for me. It's only now I realise what a profound effect that had on me and my recovery."
"They took care of her living arrangements whilst I was in hospital; Mum was based in Bedfordshire and I was in the Intensive Care Unit in Essex. They put her up in a B&B near the hospital and also assisted with food and travel expenses.
"It was this vital support that enabled mum to care for me seven days a week for six months. Undoubtedly, neither of us would have got through this time without SSAFA."
Since his accident, Jamie has undergone an incredible 58 reconstructive and plastic surgery operations. Doctors initially told him that he only had a 5% chance of survival. But through sheer courage and determination Jamie has endured his long road to recovery and now embraces every challenge put to him.
When asked how he feels to be taking part in the rally Jamie said: "I have enjoyed motoring and motorsport for many years and I'm always up for a challenge. I love working in a disciplined environment and enjoy operating under time constraints, so the SSAFA Rally will be just perfect for me."
"It was an epic struggle to recover from the burns and despite all the scars I now wear, and which I'm reminded of every time I look in the mirror, I'm very happy to say that life goes on and it's steadily getting better. I keep going and do my best in life."
"And now there's a reason why, after this long road to recovery that I'm set to start another journey, but this time it's for SSAFA and for those, who like me and my mum, need them when life changes forever. Despite my ordeal, I'm still here and now try to inspire others to overcome the odds and go further in their own undertakings."
To show your support for Jamie and for SSAFA, text 'JRFH75 £5' to 70070 and donate £5 or visit Jamie's fundraising page at http://uk.virginmoneygiving.com/fundraiser/JamieHull.
Over 100 participants will set off from the track at Dunsfold Park on Friday 27 June - the day before this year's Armed Forces Day - and return on Saturday 5 July, taking in Alpine passes, the poignant Bergen Belsen concentration camp and Hitler's Eagle's Nest along the way. For more information visit www.rallyforheroes.com.
Back to all