Liverpool business audience enthralled as Sir Ranulph Fiennes talks of his great adventures
15/10/2014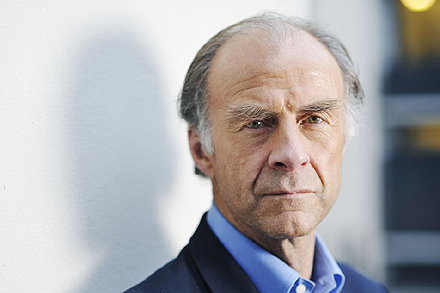 Famous explorer addressed more than 200 guests Rathbones-LCVS United Way charity symposium at Liverpool Town Hall
Liverpool Echo
Famous explorer, Sir Ranulph Fiennes, "captivated" an audience of more than 200 guests at the Rathbones-LCVS United Way charity symposium at Liverpool Town Hall.
After leading expeditions, during which he and his colleagues broke countless records and raised more than £16m for charities as well as conducting important scientific experiments,  It was felt that Sir Ranulph was the best person to address the theme of the seminar - Leadership - pushing the boundaries.
Sir Ranulph alternately provoked shock with photos of the effects of polar exploration on the body and great laughter with his dead-pan, but extremely amusing, stories of how he coped with the extreme challenges of exploring earth's last frontiers.
He identified key leadership skills. One, he said, is to select people with the right motivation as skills can be taught, but commitment cannot. He said that he had often come close to giving up, but had been driven on by a desire not to disappoint his father, who was killed in the Second World War shortly before he was born.
Back to all