Ashdown and former Defence Chiefs slam Government over treatment of Afghan interpreters
02/12/2014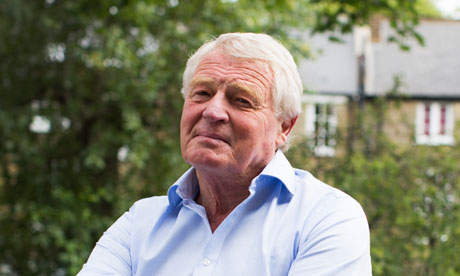 Ministers have come under cross-party fire over their treatment of Afghan interpreters seeking relocation after helping British forces.

Former Liberal Democrat leader Lord Ashdown of Norton-Sub-Hamdon said there was "widespread disquiet that the Government's policy ... is discreditable and even Kafkaesque" for those facing the threat of intimidation.
And Labour former chief of naval staff Lord West of Spithead condemned the Government's handling of the issue as a "complete shambles".
But Defence Minister Lord Astor of Hever defended the coalition, saying around 600 locally employed staff, mostly interpreters, were eligible for relocation under the redundancy scheme.
At question time he told peers approximately 390 had chosen the relocation option but it was not possible to give a timescale for the process due to the need for checks and screening.
Lord Astor said that in the last four months 36 had been brought back with 19 family members.
Lord Ashdown said: "Do you realise that when it comes to honouring the debt we owe to these brave men there is widespread disquiet that the Government's policy, particularly in relation to those on the intimidation scheme, is discreditable and even Kafkaesque.
"For those on the intimidation scheme, few if any have received a visit to their home or community to assess risk because it is too risky to do so.
"If it's the case that our current staff cannot even visit them in their own community because it is too dangerous, is it not too dangerous for them to live there?"
Lord Astor said he was happy to discuss the issue with Lord Ashdown outside the House.
"But I can assure you we take intimidation very seriously. We have returned one to the UK on the intimidation policy, we've relocated seven in-country and many others have been assisted with security advice," he said.
Lord West said: "The Government, I'm afraid, on this issue have been a complete shambles. It seems to have moved forward very slowly. It's been dragged into doing things.
"Now I actually believe it is beginning to do things but we are not telling the world."
He said ministers had to ensure British forces were in future supported by locally employed personnel. But local people wouldn't do this unless they could see they were going to be looked after.
Lord Astor said the Government had a "good news story" to tell. "Our focus remains the swift implementation of the generous offers under the ex-gratia scheme and ... effective support for those who believe their safety is threatened."
Back to all