Blind Stourbridge veteran walks 100k to thank charity for support
25/06/2014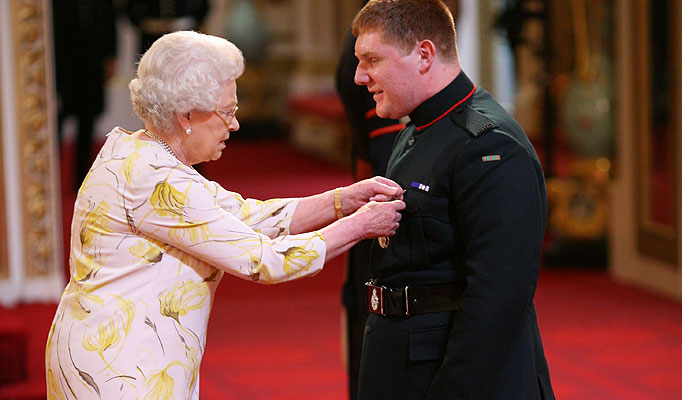 Blind Military Speaker, Rifleman Paul Jacobs, continues his charity fundraising work and walks 100k.
A STOURBRIDGE soldier who was blinded by a Taliban bomb while on patrol in Afghanistan has completed another charity challenge.
Rifleman Paul Jacobs, from 2nd Battalion The Rifles, lost the sight in both eyes as a result of the blast in the Upper Sangin Valley in 2009.
With help from Blind Veterans UK, he not only gained the confidence to live independently but also invaluable computer skills.
Determined to thank the charity for its support, he has embarked on multiple fundraising challenges over the last few years, including tackling Mount Kilimanjaro, and has raised more than £1million to date.
His latest fundraising effort was taking part in the military charity's annual 24-hour London to Brighton trek on Saturday (June 21) but said he found the experience harder than climbing the Tanzanian mountain.
The 25-year-old, who was presented with a Mirror Pride of Britain Award in 2011, continued: "It was an emotional experience. It took all of my strength and will power to maintain my rhythm. But preparation pays, I got to the finish line and my first thought was - I hope the beer will be cold."
He added: "When it was over I felt proud and happy that all of my hard work and pain over the 24 hours would be for someone's else gain - for blind veterans to be able to receive a lifetimes support."
Rifleman Jacobs can still be sponsored by visitingwww.justgiving.com/Blind-Veterans-UK.
Back to all