Scandal of Britain's real champions consigned to wilderness
10/09/2014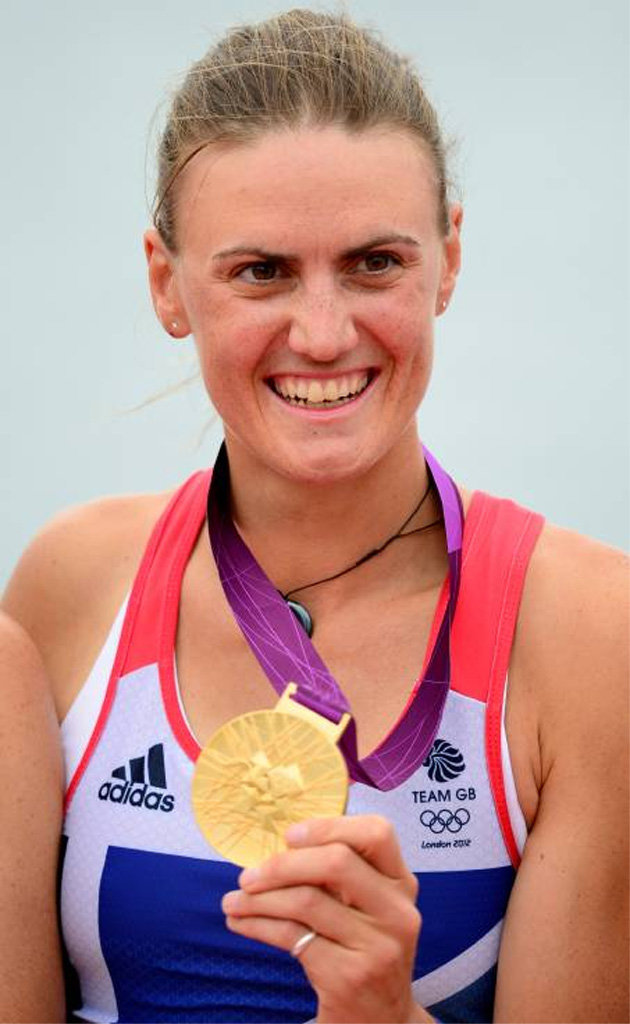 HEATHER STANNING should stand out from the crowd in British sport. She is an Olympic and world champion as well as a serving captain in the Army, which recently meant a long tour of duty in the Afghanistan desert.
Jim Holder - Daily Express 
Last weekend, in one of the most amazing performances of 2014, she and partner Helen Glover smashed a long-standing world record in their latest triumph of claiming the women's pairs event at the World Rowing Championships held in Amsterdam.
It is an almost impossible double life in which to succeed on two fronts - a serial winner in professional sport while maintaining a dedicated career in the 32nd Regiment Royal Artillery. Stanning has managed it - to the delight and astonishment of GB coach Robin Williams.
He said: "Last Monday morning, while the rest of the team were talking about their holidays and jetting off to Greek islands, Heather was in full uniform at the airport ready to go on an army course.
"What she does is completely amazing. The Army are very supportive of her personal wish to be a sportsman and have a career in the military, but it's a huge challenge to be away from the rigours of training at Olympic rowing standard and serving in Afghanistan.
"She is such a positive character, though. She has a can-do mentality, and she has the personality to pull it off."
Personality. There's a good word, so good that it's used each December by the BBC in the long-standing competition to honour the best sports stars of the year.
Where do you think Stanning and Glover rank in the latest betting lists for the 2014 Sports Personality of the Year trophy?
Well, it should be little surprise they are behind the massive odds-on favourite Rory McIlroy after a summer in which he captured two of the Majors in golf, including The Open.
But, as outstanding world champions in one of Britain's most competitive and demanding sports, would you place them below Graeme Swann, the spinner who retired in December 2013 and has not played one day of cricket this year?
I thought not.
Would you put them below footballers such as Chris Smalling and Kyle Walker? Would you put them below James Woods, a freestyle skier who finished fifth in his event at the Winter Olympics? Would you put them below Johanna Konta, a young tennis player knocked out in the first round of Wimbledon who is ranked 121 in the world?
I rather thought not.
The sorry truth, the scandalous truth, is that Stanning and Glover are not among any of the 125 names on the current betting list for Sports Personality of the Year. Yes, you read that correctly - 125 sportsmen and women are supposedly superior.
It is a shameful reality that illustrates how little we appreciate true champions and real personalities in our sport.
This pair were the first gold medal-winners at the 2012 London Olympics. Glover became world champion last year with another partner, Polly Swann, while Stanning was away in Camp Bastion serving her country and trying to keep as fit as possible on a rowing maching when time allowed.
Listen, once again, to coach Williams, the man who guided them to Olympic glory. "As much as Heather trained in the desert, we couldn't be sure she would be able to regain the fitness and conditioning required for elite sport," he said.
"That she has managed it is incredible. And it's not just becoming a world champion.
"Even more exceptional is breaking a world record that had stood for 14 years.
"Records are rarely broken in rowing, and this one does justice to the scale of the achievement of Heather and Helen together."
Perhaps the problem for Stanning and Glover is that they are a partnership, rather than individual champions? It shouldn't be. Rowing legend Sir Steve Redgrave was always part of a team and he was voted Sports Personality of the Year in 2000.
Katherine Grainger has always rowed with others, yet she was in the top 10 a couple of times.
There is also the precedent of 1984, when ice skaters Jayne Torvill and Christopher Dean were Sports Personality winners together as a duo.
Stanning and Glover should be nominated as the outstanding pair of champions in British sport today.
They deserve to be in the top three of 2014, rather than lying neglected far out in the wilderness.
Back to all