Employers urged to embrace the Military experience
30/09/2015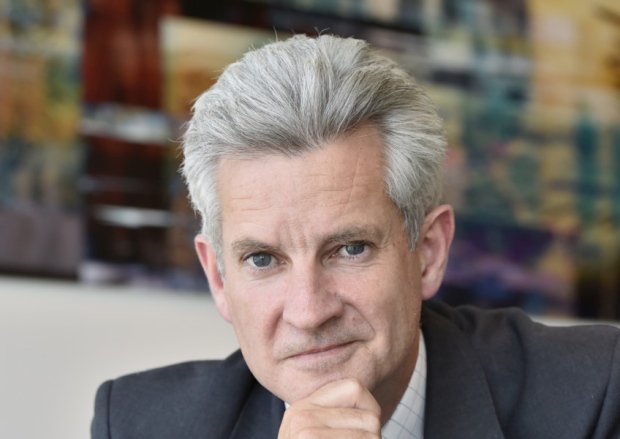 Companies in Scotland are missing out on valuable skills because they are overlooking the experiences of ex-military personnel, research has revealed.
A study of 2,000 people with managerial responsibilities found many ranked military experience as less important than IT skills or a background in the voluntary sector.
The survey, conducted for banking group Barclays, even found that 9 per cent of employers in Scotland would look unfavourably on someone who had served in the armed forces.
Stuart Tootal, who is global head of security at Barclays, leads the lender's armed forces transition employment and resettlement (After) programme, which he helped to set up in 2010, and said: "There are still too many companies out there that don't appreciate the value that ex-military can bring to the workplace."
"We're bringing in people with real talents, and we've really capitalised on the skill sets they have – leadership, discipline and the ability to solve complex problems. But there is more work to be done to educate companies about the value of military talent.
"If you're really going to optimise recruiting veterans, the take-up is more successful if you have a transition process like Barclays After, because it gives them the opportunity to understand how best to translate their skills in a way that resonates with a commercial employer, but also signposts them to where those opportunities exist."
Nick Trowell, a vice-president of operational risk at Barclays, is one veteran to have come through the After programme and now chairs the initiative north of the Border.
"I knew some people who had already joined Barclays, including Will Dixon who was one of the first guys in After. He'd been injured in Afghanistan and he realised that he had a lot to offer the organisation," Trowell said.
"When it came to my resettlement, I found out there were placement opportunities where I could spend a couple of weeks to see what's on offer and see if I could fit in. I really enjoyed it, and part of that was increasing my confidence in making the transition."
Trowell said the bank did not give "preferential treatment" to veterans, but made sure those without a polished CV could be benchmarked against those coming from within the industry.
He said Barclays was not alone in providing support for veterans, highlighting investment banks such as Goldman Sachs, Morgan Stanley and JP Morgan – as well as Scotland's oil and gas sector – for making opportunities available, "but other employers are perhaps missing a trick".
Tootal, who left the Army in 2008 following a 20-year career, said veterans have been employed across a wide range of roles at Barclays, including front-office, policy and facilities management, but the group has to invest "time, effort and will" to get the best out of them.
"This is not just corporate social responsibility by helping those who served the nation, it also makes absolute business sense," he said.
"We often find ex-military default to security, but there are so much more they can do in a bank. For example, we had a platoon sergeant from the Parachute Regiment who was talking about coming to do security – he now works in our environmental and facilities management team."
He added that veterans are often rejected because employers' recruitment systems overlook the experience and skills on offer, but the bank will follow up with those who do not make it through to an interview to help them brush up their CV.
Barclays is also working with other companies to share its best practice, Tootal said, "because we recognise we can't employ everyone, but we're willing to help others recruit veterans".
Betsy Williamson, managing director of Core-Asset Consulting, an Edinburgh-based recruitment firm focused on the financial services sector, said candidates from a military background can offer a range of skills including leadership, relationship and project management skills.
"However, as a financial sector specialist, employers come to us when they are recruiting for hard-to-fill roles – when they require candidates with financial services experience and relevant industry or professional qualifications," she said.
"In such circumstances, ex-military personal need to demonstrate some or all of these things. Transferable skills alone are rarely enough."
Williamson added: "But we would definitely encourage employers to think creatively when recruiting for certain roles. In the right circumstances somebody with a different background or skillset – or both – can add real value to a business. Hire talent, train skills. That's where the focus should lie."
Back to all