Number of British soldiers with mental illness increases by a third, new figures reveal
20/01/2015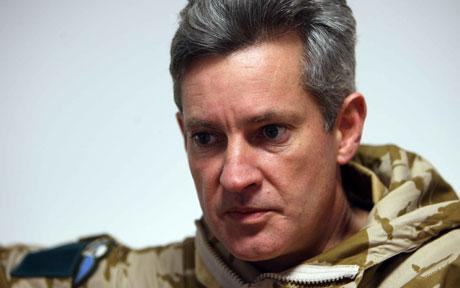 Experts raise concerns about the long-term impact of fighting in Iraq and Afghanistan as figures unearthed by The Telegraph show stark rise
The number of servicemen and women suffering from mental illness has risen by almost a third amid cuts to defence spending, The Telegraph can reveal.
Official Ministry of Defence figures show the number of armed forces Armed Forces personnel with "mental health disorders" has risen from 3,927 in 2011 to 5,076 in 2013.
The increase comes after British forces were involved in a decade of intense fighting in the Middle East and amid concerns about the impact of defence spending cuts.
The number of soldiers found to have post-traumatic stress disorder, depression and other mental health issues looks set to rise to a new high in 2014.
A spokesman for the MoD said the drive to make soldiers more aware of mental health and discuss any concerns with doctors was behind the increase.
However veterans charities suggested the fierce fighting in Iraq and Afghanistan could partly be behind the rise.
It emerged on the day Nick Clegg, the Deputy Prime Minister, said there was an "unspoken bias" in Britain that prioritises physical illness ahead of concerns about mental health.
Figures released by the MoD under Freedom of Information laws reveal 5,076 soldiers were found to have "mental health disorders" in 2013 - 28 per cent higher than in 2011. Early statistics from the first half of 2014 suggest the number is set to rise again.
Stuart Tootal, a former army Colonel who campaigns on mental health, said the rise was a "by-product" of Britain's fighting in the Middle East.
"You cannot ignore the fact that the Army has just spent over 10 years on intensive operations in Iraq and Afghanistan," said Col Tootal, who led troops into Helmand Province in 2006.
"You have soldiers who have been exposed to intense operations. There is pressure on their families and pressure on themselves, often during long tours."
"We have come a long way. There is better recognition of mental health and more awareness, but more can be done. We have to remember that the mental scars of war are just like the physical scars."
Col Tootal urged the Government to create a "continuity of support" for soldiers with mental health issues as they move from active service into retirement.
Since 2011, more than 12,000 service personnel have been made redundant under restructuring outlined in the Coalition's strategic review in 2010.
The regular Army will be reduced from 102,000 in 2010 to 82,000 in 2018, while the reserves will go up to 30,000. It is hoped £10.6bn of savings will be made.
Between one in four and one in five soldiers are believed to have a "common mental health disorder", according to the MoD - broadly the same proportion as found among the general public.
An MoD spokesperson said: "We are committed to providing all our personnel with all the support they need. Our mental health services have been configured to meet the requirements of the Armed Forces, and include 16 Departments of Community Mental Health across the UK with additional centres overseas,"
"In addition, we are running campaigns such as 'Don't Bottle It Up' to encourage more of our personnel to come forward. It is possible that any increases in personnel presenting are due to a combination of factors, including a reduction in stigma."
The MoD has committed £7.4 million to ensure there is mental health support in place for soldiers.
Back to all