Jeremy Corbyn, Sinn Fein and the IRA: who pulls the Labour leader's strings?
11/10/2015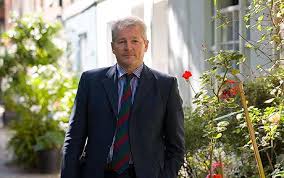 A former British Army commander says the Labour leader's links to extremists must be investigate further.
It comes as no surprise to me to read the extent of Jeremy Corbyn's sympathy for the IRA in earlier times and how those views contrast with his utterances since taking the leadership of the Labour Party.
His views pre-1998, recorded in the Telegraph, are in line with the views of the dissident Republicans who continue to pursue a campaign of murder in Ireland even today.
The fact that he has altered his approach in recent times in support of the Good Friday Agreement also fits exactly with the pattern of those who bend their knee to the iron discipline of the Republican movement under Sinn Fein.
"How far do these links and allegiances go? Do they influence Corbyn's views and actions?"
Sinn Fein expects individuals to obediently follow its instructions to the letter. Such individuals do so as a matter of course; but the Sinn Fein hierarchy could remind them that their military wing has not gone away and as the murder of Kevin McGuigan, attributed to IRA members by Northern Ireland's Chief Constable,  shows, these are not the Lib Dems we are dealing with.
reak of World War II the communist parties of Britain, on Stalin's instruction, opposed resistance to Hitler as part of Stalin's mistaken belief that it would further protect him and Russia from German attack. They argued strongly that the war was an imperialist struggle and that the working class should take no sides. When the USSR was attacked, Stalin ordered a reversal of policy on the basis that it was now a war against the Soviet union. The key point is that these communists were never on our side; they were only ever obeying their boss.
So it must be time for Jeremy Corbyn (and John McDonnell, who called for recognition of the bravery of IRA killers), to explain where they take their instructions on Irish affairs. On his election as leader of the Labour Party, Mr Corbyn had a reshuffle of shadow cabinet posts. One of the casualties was Ivan Lewis, removed from his post as shadow secretary of state for Northern Ireland and sacked by text message. Some have questioned if this was a consequence of his Jewish background and the implications that could have for the traditional Sinn Fein pro-Palestinian lobby.
If it is nothing else Sinn Fein is staunchly loyal to its allies. In Libyan training camps in the late 1970s and early 1980s, IRA members forged ties with Palestinian terrorists and killers from ETA, as well Rodrigo Londono aka 'Comrade Timoshenko', a leader of the Colombian terror group FARC. Such ties linger, as the case of the 'Colombia 3' (IRA engineers swapping bomb-making technology for drugs) demonstrates.
How far do these links and allegiances go? Do they influence Corbyn's views and actions? Has Jeremy Corbyn ever visited Palestine on a visit sponsored by groups with subversive connections for instance? We need to know.
In the final analysis, this is a problem for the Labour party alone and no real worry to the citizens of the UK. Corbyn has summoned such a hurricane of radical, extreme and even laughable policies there is no real prospect of him being ever elected to high office. But we still need to ask: "Jeremy Corbyn – who is jerking your chain?"
Col Tim Collins, a former Royal Irish Regiment and SAS officer, is CEO of intelligence-based security services company New Century.
Back to all