Colonel Tim Collins inspires Shell VPs
06/07/2014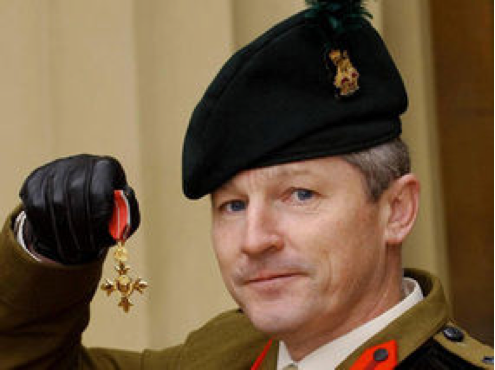 Colonel Tim Collins captivated the hearts and minds of Shell employees in May. Delivering a powerful talk on the fundimentals of leadership and importance of team work.
One of the best things any company can do to impact their bottom line is to bring in a professional speaker or coach to work with your staff. Offering a seminar to your employees can go a long way toward increasing productivity, sales and overall performance.  Last month Shell did just that, booking Colonel Tim Collins OBE through the speaking agency, Military Speakers, for a leadership based conference attended by 80 employees, including VPs from across the globe. 
 
Colonel TimCollins OBE, who delivered the now infamous speech to his troops of the 1st Royal Irish Battle Group prior to the invasion of Iraq, harnesses his extensive military experiences and depth of knowledge to deliver speeches rich in ways to enhance teamwork and leadership.
 
Tim's philosophy can be summed up in a handful of rules. Know what your objectives are and have a plan; pick the right team; make sure everyone has a role and that it has been communicated clearly to them; understand your responsibilities as leader but learn to trust your team.
After the Colonel's speech to Shell employees on 3rd May 2014, Kari Jordan, IM/IT Manager for Learning and Operational Excellence, said "[Tim Collins] was extremely impactful and relevant. His speech was perfectly tailored to our needs and prompted deeper thinking on our team building agenda…highly recommended for any other teams and businesses looking to bring an external perspective to the table…"
Back to all